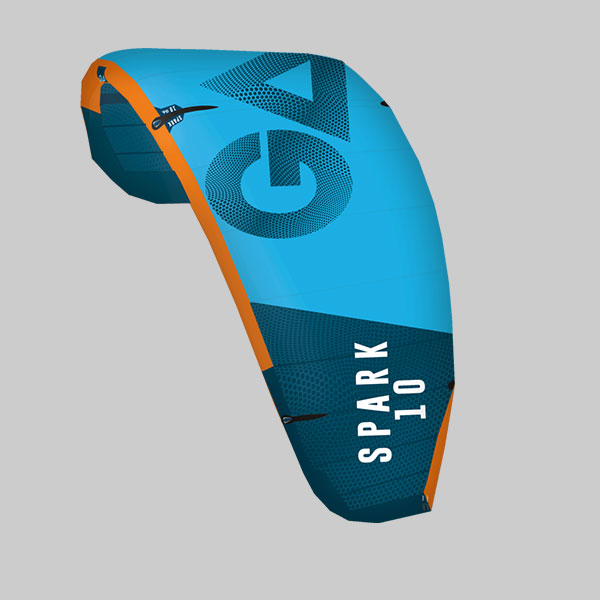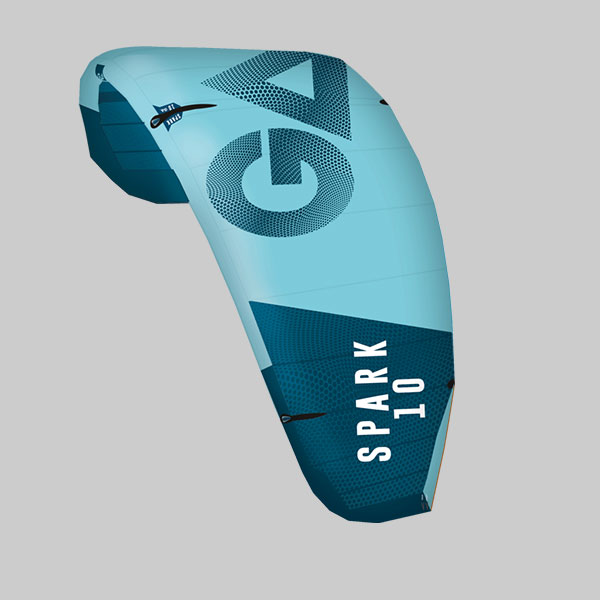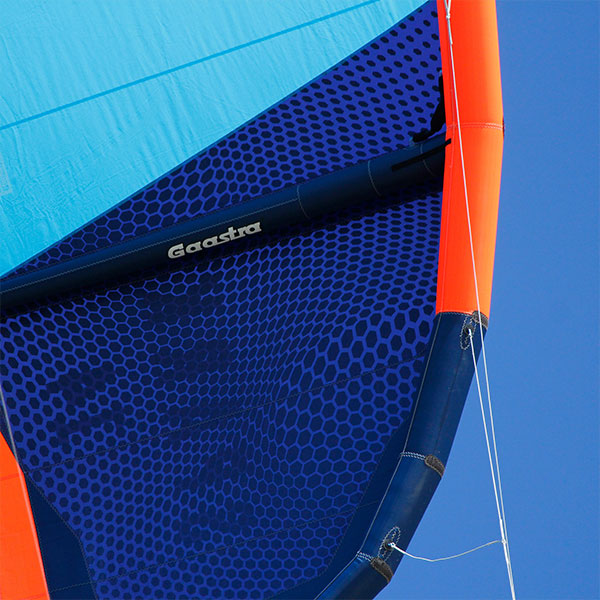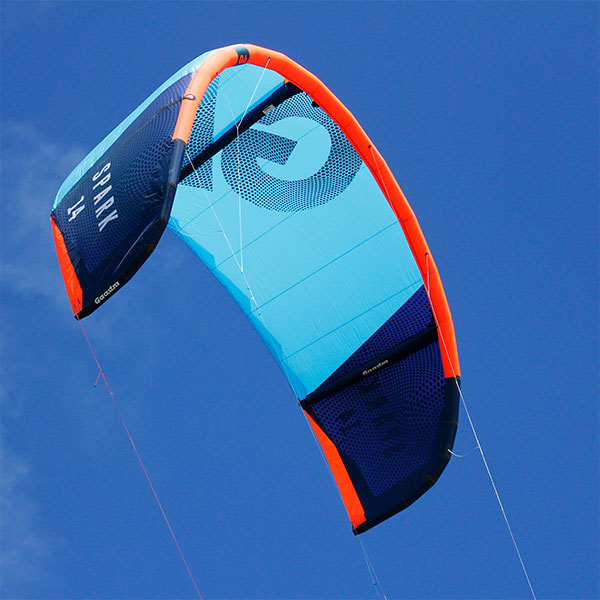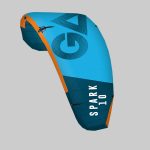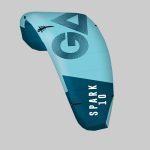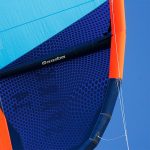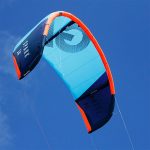 SPARK SIZE – 6
€999.00
PERFORMANCE FREERIDE | BIG AIR
One freeride kite that performs outstandingly well in all conditions and for every kitesurfer, the 2020 Spark makes each session memorable.
Description
Additional information
Description
Throughout its large windrange the Spark is direct and easy to handle with its comfortable bar and steering pressure, always providing impressive power to go upwind or launch into huge jumps with ease. Power, faster turning speed, better drift and versatility will spark kitesurfers more than ever.
SEGMENTED AND SPLIT STRUTS
Exact adjustment and definition of the profile as result of the segmented struts in the front part. Split back part of the strut for a stiffer back section and a perfect radius control towards the TE.
DACRON
The high-density polyester Dacron, impregnated (waterproof) and polyurethane coated creates excellent dimension stability and low water absorption.
STRUT CONNECTION
Stiffest kite frame due to the full circle connection. Optimized ultra-stiff connection between the LE and the struts allowing perfect control of the sail tension at the front part of the profile.
MORE COMPACT CANOPY

SLIGHTLY WIDER TIPS

LOW BAR PRESSURE

EASY JUMPING AND GREAT HANGTIME

DIRECT HANDLING AND FAST TURNING SPEED

IMPROVED DRIFTING

INIMITABLE UPWIND ABILITY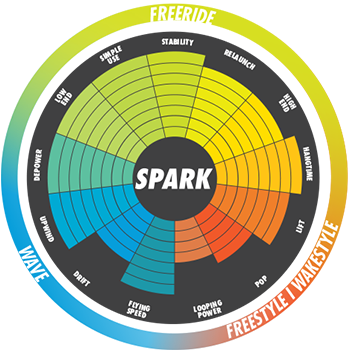 FREE SHIPPING
We offer free shipping for orders above 499 €. (FREE Shipping is only available for Egypt and Europe)
1 Year Warranty
GA – Egypt warrants that all new products are free from defects in manufacturing and workmanship.
DEDICATED SERVICE
You will find us always ready to answer your queries, solve any issues, and assist you whenever you need us through
LEADING EDGE SEAM
Light glued Dacron cloth reinforces from the inside. Glued and double stitched with a high-density polyester thread and a more flexible nylon thread.
COMPUTER AIDED CUTTING
Fabric panels are cut with a computer controlled plotter for highest
quality.
COMPUTER SEWING
All patches, reinforcements and connection points are computer
sewed.
REINFORCEMENTS
High-density polyester Dacron, Kevlar though™ and heavy-duty polyester fabrics.
KOOK PROOF CONNECTIONS
It's impossible to mix up lines with the kook proof connections to the kite.
ANTI TANGLE WEBBINGS
Anti-tangle webbings at the strut and LE ends prevent line tangling and damages to the kite by tangled lines.
SPINNAKER
Special PU-coated, extra light (48g/m²) double rip-stop polyester
fabric for a perfect balance of tear strength and dimension stability.
PROTECTION
Heavy duty and super light Kevlar patches in the tip range prevent
abrasion at the typical spots. Dacron panels provide force distribution of the connection points.
KITE-BODY SEAMS
Triple zick-zack sewed and glued flat seams result in less turbulences on the wing surface.
SPEED PUMP
Easy and fast inflation and deflation due to the speed pump with
double cross section connectors.
SIZES & TECH SPECS
| | | | | | | | | | |
| --- | --- | --- | --- | --- | --- | --- | --- | --- | --- |
| Kite Size | Spark 5 | 6 | 7 | 8 | 9 | 10 | 11 | 12 | 14 |
| Line Type | 4 Line | 4 Line | 4 Line | 4 Line | 4 Line | 4 Line | 4 Line | 4 Line | 4 Line |
| Struts | 3 | 3 | 3 | 3 | 3 | 3 | 3 | 3 | 3 |
| Bar Width | 46 cm | 46 cm | 46 cm | 46 cm | 52 cm | 52 cm | 52 cm | 52 cm | 52 cm |
| Flat Area | 5 m² | 6 m² | 7 m² | 8 m² | 9 m² | 10 m² | 11 m² | 12 m² | 14 m² |
| Proj. Area | 3.29 m² | 3.94 m² | 4.60 m² | 5.31 m² | 5.98 m² | 6.64 m² | 7.23 m² | 7.89 m² | 9.2 m² |
| Flat AR | 4.4 | 4.4 | 4.5 | 4.5 | 4.5 | 4.5 | 4.6 | 4.6 | 4.7 |
| Proj. AR | 2.5 | 2.5 | 2.57 | 2.57 | 2.57 | 2.57 | 2.42 | 2.60 | 2.65 |
| Flat ingspan | 4.7 | 5.2 | 5.61 | 6.0 | 6.36 | 6.71 | 7.04 | 7.39 | 8.11 |
| Windrange | 23 – 45+ | 20 – 38 | 17 – 33 | 16 – 32 | 14 – 30 | 13 – 29 | 12 – 28 | 10 – 25 | 08 – 22 |
| Weight | 2.04 kg | 2.34 kg | 2.46 kg | 2.66 kg |   2.94 kg | 3.14 kg | 3.39 kg | 3.59 kg | 3.88 kg |
Additional information
| | |
| --- | --- |
| Color | Black, Blue, Green, Indigo, Red, Light-Blue |
| Size | Extra Large, Large, Medium, Small |
| Brand | Adidas |